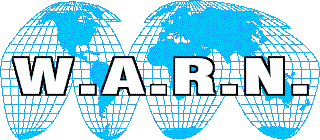 Mission Statement
"The Weather Awareness Resource Network has been created to inform the general public on the dangers associated with severe weather, to bring the public to a heightened level of awareness so that one day we can all coexist with the forces of mother nature while minimizing the loss of life and property due to the efforts of everyone working as a team."
Back to mdweather.com Home
---
SAFETY TIPS Please read and follow these simple safety instructions for severe weather conditions.

Hurricane Safety Tips When threatening weather approaches follow these simple tips to stay safe before, during, and after a Hurricane

Lightning Safety Tips When you see lightning or hear thunder just follow these simple instructions to stay safe during a lightning storm.


Tornado Safety Tips Read and follow these very important instructions for safety during these very dangerous and powerful storms.


Winter Storm Safety Tips Read and follow these simple instructions when severe and dangerous winter weather approaches.



---
LINKS Check here for information and weather conditions.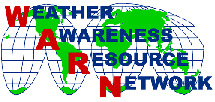 W.A.R.N. Homepage Read the Weather Awareness Resource Network Mission Statement. Our Mission is to inform and save lives.


HurricaneWatch 2015 Check here for the latest forecast and tracking information on these dangerous and powerful storms.


StormWatch 2015 Stay informed! Check here for the latest Storm WATCHES and WARNINGS. Keep your eyes to the skies. Be prepared to take cover!



---
Top of Page